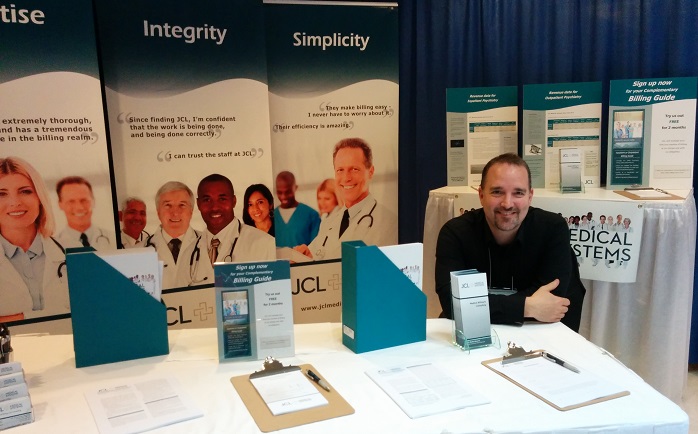 The Ontario Psychiatric Association is holding their annual conference at the King Edward Hotel in Toronto on April 24th and 25th, 2015. This year, JCL will have a booth at the event to share information specifically designed for Psychiatrists.
Although OHIP's billing rules can be complex to navigate for any hospital-based physician, Psychiatry billing in particular can cause headaches.  The primary reason is that there are simply more billing options for Psychiatrists than for other specialists.  Psychiatrists have more choice when it comes to billing consultations, visits, or treatment.  So we thought it would be a good idea to set up shop at the OPA conference and share some of what we've learned over the years.
While preparing for the conference, I thought it would be a good idea to crunch some basic numbers. What I found was surprising, even to me.
In 2012, we worked with 34 Psychiatrists across the province, submitting 21,000 claims for over $3.6 million.
In 2013, the number of Psychiatrists for which we billed increased marginally to 37, but the number of claims we submitted increased by about 50% from the year before.  Further, we sent off over $5.3 million in claims in 2013.
In 2014, our growth in Psychiatry billing continued to increase dramatically.  We worked with 46 psychiatrists last year, a 35% increase from 2012, and processed 47,100 claims, a 121% increase from 2012.  We submitted almost $7.5 million in 2014, more than doubling the amount from 2012.
It's hard to put some of these numbers into perspective, but we know that, according to the Ontario Physician Human Resources Data Centre, there were 2040 psychiatrists in Ontario in 2012 and 2078 in 2013.  The numbers for 2014 are not out yet, but I expect the number of psychiatrists in the province to increase again, probably to around 2100.  This means that last year, we billed for more than 2% of all psychiatrists in the province!  I thought that was pretty cool, and I'm proud of my team at JCL for continuing to support our province's psychiatrists by combining high end billing service with the best customer service in the industry.