Maximizing Revenue With 6 Simple Steps
At JCL, we know OHIP billing inside and out. Our process is designed to minimize rejections and maximize your revenue. We provide a high level of personalized service, saving you time to get back to what matters most.
We do Non-OHIP
Billing too!
OHIP BILLING
Step 1
Claim Submission
No matter your preferred claim submission method, our ticketing system gets the job done accurately and efficiently, every time.
Use our app to go paperless
Prefer paper-based billing? No problem.
Use an EMR system? We do that too.
Step 2
JCL Agent Review
Our agents review all claims so you can expect fewer rejections. No errors, no missed opportunities.
Step 3
OHIP Submission
Never miss an OHIP deadline again. Our submissions are always on time & customized to help you meet your financial goals.
Step 4
JCL Agent Review of Error Reports
Rejections happen – we'll handle it.
Follow-ups, referrals, requests and re-submissions – we take care of it all, so you don't have to.
Step 5
Reconciliation & Reporting
Our agents review all unpaid claims on your RA to identify resubmission opportunities.
Get transparent reports that are easy to follow, personalized, and packed with all the details you need, from total billings to breakdown of payments.
Step 6
Payment
OHIP reimbursements are automatically deposited!
NON-OHIP BILLING
As a full-service billing option, JCL will manage all non-OHIP claims that you encounter.
We will bill Third Party Insurance companies, Medavie Blue Cross, UHIP, and patient direct claims.
We'll handle complex situations including Quebec claims, and Covid uninsured patient templates.
Further, we can accept payments from patients and insurance companies via wire transfer, credit cards, and cheque, making it easier for our doctors to get paid. Depending on our clients' wishes, we can even escalate unpaid invoices to a collections service.
---

Save Time
& Bill More
Stop losing money from rejected claims. Our team is trained to spot billing opportunities or mistakes and will automatically correct them. We monitor rejected claims, follow-up with additional information, and resubmit claims to OHIP on your behalf.

Personalized Service
We tailor our services to fit your needs. Our flexible processes allow you to use a range of data submission options, from paper-based billing sheets, EMR software links or on-the-go billing with the JCL mobile app.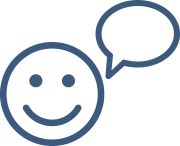 Helpful Advice
from Billing Experts
JCL's team of billing specialists are readily available by phone or email to help with questions or billing issues.
Ready to get the most out of your practice?

"They make billing easy – I never have to worry about it. Refused claims are followed up quickly and very few claims ever remain unpaid. They ensure that claims are maximized and communicate with me frequently regarding suggestions for improvement."
Dr. J. Powis, Infectious Disease