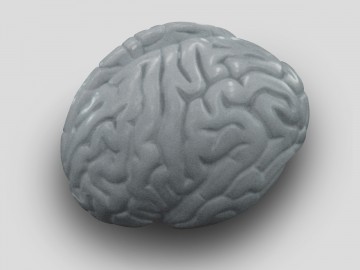 Psychiatry billing codes in Ontario can take a bit of time to get used to, as it is a specialty with unique codes that are not always intuitive. We will review the most common out-patient psychiatry codes in the next few "Inside Psychiatry Billing" blogs, and the requirements and restrictions governing their use. Note that 'outpatient' refers to both private clinic and out-patient hospital clinic settings.
Consultations and Assessments
The initial visit between Psychiatrist and patient is often a Consultation resulting from a referral from another Physician or Nurse Practitioner, and includes a general assessment of the patient's condition and history, advice to the patient, and a written report to the referring doctor.  Major consultations are limited to 1 per patient, per physician, over any 12 month period.  Any subsequent assessments for the same medical issue billed during that 12 month period must be billed as re-consultations or lesser assessments.  If it is for an unrelated medical problem, a second major assessment is payable.
Code

Description

Amount

Note

A195*

General Consultation
$199.40
1 per 12 months

A190*

Special Consultation

(75 minutes or more)

$300.70
1 per 12 months

A196*

Re-Consultation
$105.25
2 per 12 months

A395*

Limited Consultation
$105.25
1 per 12 months; takes

much less time than A195

A193

Specific Assessment
$79.85
1 per 12 months

A194

Partial Assessment
$38.05
unlimited
Note: Start and stop times for A190 must be recorded in the patients records.
Consultative Interviews
There are special circumstances where Psychiatrists must interview patients and/or their family members during a consultation.  Such scheduled assessments are known as Consultative Interviews.  For patients under 22 years of age (that is, age 21 or under), there are Consultative interview codes for time spent with the patient and/or their family/representative.  Also, for patients 65 years of age or older, or under 65 who have been diagnosed with dementia, there are similar interviews available with patient and/or with patient's caregiver/family.  These pairs of codes can be billed separately on different dates or together on the same service date.
| | | |
| --- | --- | --- |
| CODE | DESCRIPTION | AMOUNT |
| A197* | Consultative Interview with parent/representative of youth under 22 years | $212.65 |
| A198* | Consultative Interview with patient under 22 years old | $212.65 |
| A191* | Consultative Interview with caregiver/family of patient over 65 | $212.65 |
| A192* | Consultative Interview with patient over 65 or with dementia | $212.65 |
Specialized Consultations
Specialized consultations are allowed once per physician per patient every 5 years for geriatric patients over 75, or for adults with neurodevelopmental conditions.  Each has very different requirements, which are listed below.
A795* – Geriatric Psychiatric Consultation – $300.70 – one every 5 years
Patient is 75 years of age or older
Minimum of 75 minutes spent with patient, not caregivers or family, where the start and stop times are recorded in the patients chart
Visit must be scheduled at least 24 hours before
This code is not payable when residents/interns are involved in care
A695* – Neurodevelopmental Consultation – $395.65 – one every 5 years
Patient is an adult with a complex Neurodevelopmental condition
Minimum of 90 minutes spent with patient and caregiver, where the start and stop times are recorded in the patients chart
If patient is a child or adolescent with less complex Neurodevelopmental issue, a lesser consult is payable.
*Codes with an Asterisk require a written referral from another Physician
Applying the Codes: An Example
Patient X is referred to Dr. Psy on March 31, 2014 for a regular consultation – bill A195.
On July 5th, the patient is referred again by another physician for the same condition in a consultation that takes over 75 minutes – A190 would be rejected because it is the second consultation in under 12 months. A196 or Psychiatric Care codes would be appropriate to bill.
Dr. Psy sees the patient for a follow up (without referral) lasting about 15 minutes on September 22, 2014 – bill A194.
To learn more about billing psychiatry treatment codes after the initial consultation, see our blog on Treatment codes and time units.