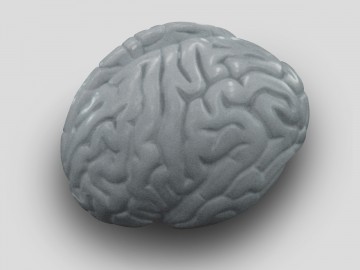 Psychiatry is a specialty that has greater variety in the codes one can bill. This is due to the nature of the specialty: treatment can involve medical and pharmacological interventions, as well as one on one therapy.  We will explore the diversity in Psychiatry codes in this series – Inside Psychiatric Billing – and will begin with the relatively new K630, the Psychiatric Consultation Extension.
Why the extension code?
In cases of Mental Illness, patients cannot always speak to the nature and degree of their illness.  Time is often spent with family, caregivers, and others close to the patient to determine pathology, diagnosis and course of treatment.   When patients are able to communicate with physicians, it is recognized that consultations and other forms of treatment can be more time consuming.  To reflect this difference in billing, the Ministry of Health and Long Term Care in Ontario introduced K630, valued at $105.10, in September of 2011.
Time Requirements
K630 can be billed with any major consultation code, and is a unit based code calculated in increments of 30 minutes, with 16 minutes as the minimum requirement for a unit.  However, there is a minimum time requirement for the consultation before K630 can be added.  We reproduce the chart found on page A112 of the Schedule of Benefits below:

It is always important to note the time spent in consultation in the chart, especially when billing time sensitive codes like the extension.
Billing restrictions
The consultation extension is limited to a maximum of 6 units per day.  If you are billing 4 or more units, be prepared to submit notes if your claims assessor requests documentation to support your claim.
Additional codes billed with K630 will be payable depending on the original consultation code.  For instance, A895 + K630 is payable with special visit codes.  However percentage based premiums are only payable on the consultation code.  An example is A195 + K630 with E082, the admission assessment premium.  E082 is only payable as 30% of A195, not 30% of A195 and K630.
Special rules for K630
There are two aspects of the consultation extension that differ from the original consultation. First, the time spent during the consultation extension does not have to be consecutive. K630 is billable as a non-consecutive portion if you see the patient again later in the day after having completed the minimum time required for the initial consultation. In addition, K630 includes time spent with caregivers, family, or the patient's representative in addition to time spent with the patient on that day, unlike the consultation codes.
Example:
90 minutes spent with an out-patient in consultation = A190; an additional 20 minutes spent with patient and family later in the day is billable as one unit of K630.  However, if the initial consultation lasts 66 minutes, and an additional 50 minutes is spent non-consecutively, A195 plus 2 units of K630 would be appropriate.